How Bad Trans Fat Causes CHD & Other Health Risks
Part 4 of 4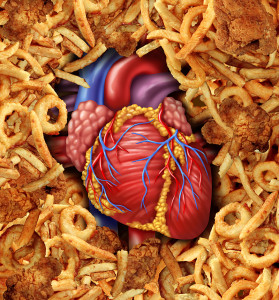 Trans fats are bad and harmful to your body in a variety of ways, including your blood and how they prevent your cells from doing their job.
By contrast, more healthful "good fats" come from a variety of foods such as extra-virgin cold-pressed olive oil, organic coconut oil and even grass-fed butter such as the brand KerryGold.
(Grass fed produces more omega-3 fatty acids, while even organic factory farmed dairy is unbalanced toward the omega-6 fatty acids).
How Trans Fats Cause Coronary Heart Disease
When you eat anything containing these thicker, denser, artificially created trans fats, your blood also becomes thicker and more viscous. ... read more