Home Remedies For Migraines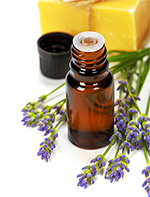 You don't want to poison your body with toxic medication, but when your head is bursting from a migraine, you have to do SOMETHING! Plan ahead and next time you feel a headache coming on, you can try one of these pure, safe and natural home remedies for migraines.
Breathe Your Headache Away With Aromatherapy
Aromatherapy is one of the most powerful home remedies for migraines. This type of cure will be different for each person. It depends on what smells trigger certain feelings.
Among the essential oils best known for easing the pain of migraines are: ... read more